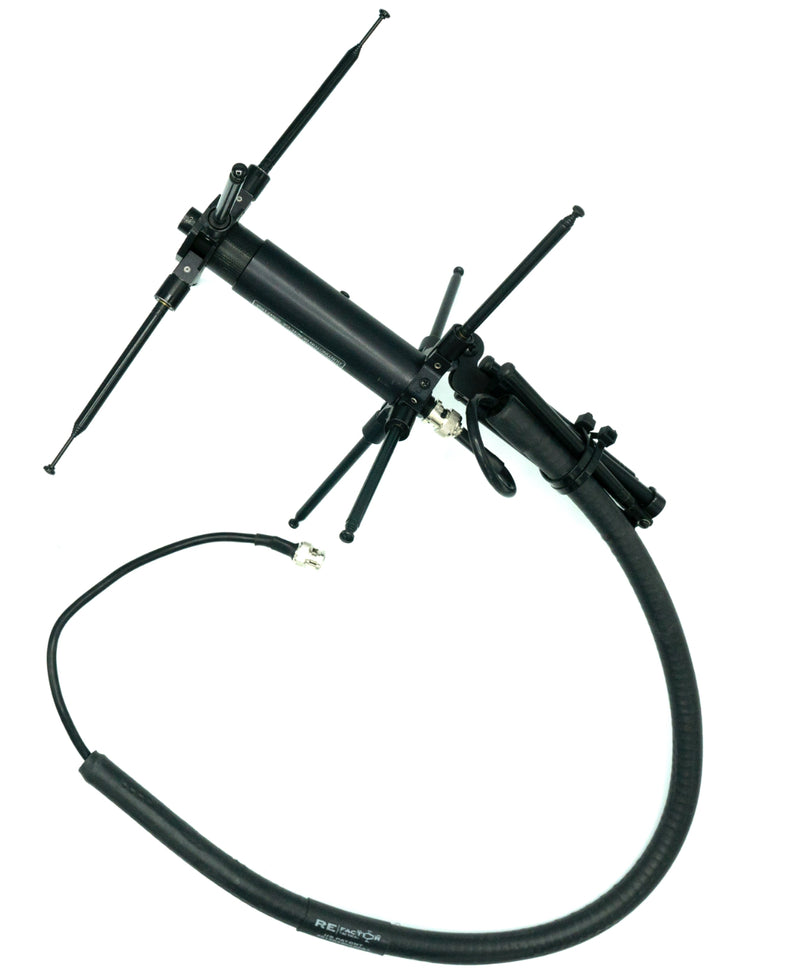 Flexible Antenna Mast
Regular price
$109.99
CONTACT GOV-SALES FOR AVAILABILITY & UNIT PURCHASE
The Flexible Antenna Mast is designed to work with standard SATCOM antennas for quick-access and use while on the move. Customized for any length and connection, the rigid metal antenna will remain in position on the body or kit, while being flexible enough to conduct an omnidirectional SATCOM shot from any position.
Specs:
Weight: 1.2 lbs - no antenna / 1.8 lbs - with antenna Dimensions: 24" L x .5" W (standard)

Features:

- Custom length and connections available - Built-in 1/4-20 connector mount
- UV coated heat shrink for added protection - Assembled in the USA
-US Patent 20120280869A1
Commonly Asked Questions:
What is the average production time?
Because these are made to order, lead time is usually 2 weeks. 
How do you measure the cable length? 
The Cable length on the top and the bottom is measured from the top or the bottom of the mast to the end of the cable connector. 
What is the most common top and bottom cable lengths?
Most customers choose 6-8" on the top and bottom cable lengths. 
How does the antenna connect to the mast? 
Because the antennas vary so much it is up to the user to connect them to the mast.  The antenna can be attached via zip ties or metal bands. 
***PLEASE ALLOW 2-3 WEEKS FOR PRODUCTION AS THIS IS A MADE TO ORDER ITEM***
***CANCELLATIONS AND RETURNS SUBJECT TO 20% RESTOCKING FEE AT RE FACTORS DISCRETION***
Read More